Anti Aging Diet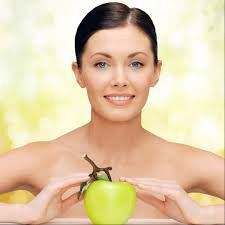 The goal of anti-aging diet is to increase lifespan by thirty percent; the diet has been researched and modified over the years by different medical professionals. The anti-aging diet reduces the daily calorie intake between 30-50%. Providing you follow the diet correctly, having the right amount of vitamins, minerals, and nutrients, people found there general health improved.
How does the Anti-Aging Diet Work?
What foods can you eat on the anti-aging diet?
How do i get started on the Anti-aging diet?
What are the risks of the anti-aging diet?
The benefits of the anti-aging diet
Will the anti-aging diet suit me?
Calorie restriction has shown to increase life span, it is essential to note that tests for the anti-aging diet have mainly been carried out on animals. Some human studies have been carried out, and long-term studies are under way. The anti aging diet is a life style choice, and you should begin as young as the early twenties. Research has shown people who experienced famine often did not have any benefits of a longer life. The crucial key factor is lower calories with the right, essential nutrients.
Back to top
The anti aging diet has a recommended staple assortment of foods to follow
Vegetables,
fruits,
fish,
Soy,
low-fat or nonfat dairy products,
nuts,
avocados,
Olive oil,
On the anti-aging diet, drinks should be water, green or black tea.
How much should you reduce calories by?
The anti-aging diet can vary from book to book; some recommend a reduction of calories of 10% and others anything up to 50%. Average woman who is 5"6 with a weight of around 120 pounds should aim to lose 10% of the weight in six months.
Back to top
There are two ways to start your anti-aging diet rapid orientation and gradual orientation.
The rapid orientation
Low calorie meals rich in nutrients
This approach to the anti-aging diet requires a immense deal of willpower, any foods that are low in nutrients are not to be consumed on this diet.
The gradual orientation
This approach to the anti-aging diet allows you to introduce the method of low calorie high nutrient meals over a period. You may start by having one of these types of meals a day building it up over a number of weeks. By the end of seven weeks, a low-calorie diet rich in nutrients should be being eaten every day.
Sample of a low fat menu
Breakfast:
One cup of orange juice, one poached egg,
One slice of mixed whole-grain bread and one cup of Brewed coffee or tea,
Lunch:
One-half a cup of low-fat cottage cheese
Mixed with one-half a cup of nonfat yogurt and
One tablespoon of toasted wheat germ, an apple,
In addition, one whole-wheat English muffin,
Dinner:
Three ounces of roasted chicken breast without
Skin, a baked potato, and one cup of steamed
Spinach,
Snack:
Five dates, an oat bran muffin, and one cup of
Low-fat milk.
Back to top
The main aim of anti-ageing diet is to slow down the process of aging and lengthening the life span, this is a lifestyle change not a diet solely for losing weight. Exercise is not part of the anti-aging diet, and the transition to this diet should be made over one to two years. Reducing your calorie intake quickly can actually cause harm and can be unhealthy. This diet is also not recommended for people under the age of 21, this can stunt your growth.
Other risks include
Low body mass index causing dysfunctional ovaries in woman of a childbearing age may lead to infertility. Low BMI brought on by the anti-aging diet can affect pregnant woman causing premature births or low birth weights People with preexisting medical conditions need to consult the doctor, although it is advised to check with your doctor when starting any new diet. If the right level of nutrients are not consumed this anti-aging diet will do more harm than good The anti-aging diet can affect you mentally, physically, socially and is a total lifestyle change. Hunger, food cravings, and obsession with food,
Loss of strength or stamina and loss of muscle mass Losing more than two pounds a week is classed as rapid weight loss and is not healthy Slower wound healing
Reduced bone mass which increases risks of breaking bones or fracturing easily
Increased sensitivity to cold
Reduced energy reserves and fatigue
The long-term psychological effects of a reduced calorie diet are not documented, some psychological behavior such as anorexia, binging, and obsessive thoughts about food and eating can become a problem.
Back to top
prevention of heart disease, cancer, stroke, diabetes, Osteoporosis, Alzheimer's, and Parkinson's
There are a number of things you need to consider first, a talk with your doctor is highly recommended, especially for woman, as they need to consider the effect on her periods and future pregnancies.
Back to top
Do I need to take any vitamin, mineral, or other
Nutritional supplements
What are the impacts of the anti-aging diet on my health? What are the alternatives to the anti-aging diet?
Will restricting my calorie intake on the anti-aging diet fit in with my lifestyle?
Back to top