Beverly Hills Diet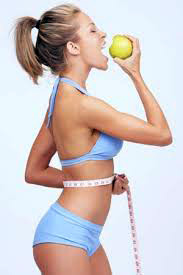 The Beverly hills diet was created by a Judy Mazel, she believes by eating food in the appropriate combination's you can achieve weight loss. Judy Mazel was an overweight child who was told by her doctor she would always be over weight. Whilst recovering from a broken leg, she decided to research how the body works and developed her ideas on how the body could lose weight. The Beverly Hills Diet was created and published by Mazel after she lost 72lbs using her theories.
What is the Beverly hills diet?
How to do the Beverly Hills Diet?
What results can I expect from the Beverly Hills Diet?
What are the Benefits of the Beverly Hills diet?
Can anyone do the Beverly Hills Diet?
Are there any risks of the Beverly Hill Diet?
The Beverly hills diet is built around the fact that its not what you eat or even how much you eat, but the combination in which it is consumed. The Beverley hills diet believes that eating things in the wrong order can cause weight gain because the body will struggle to digest it. Thuis undigested food then causes a build up of fat causing unnecessary weight gain. The creator of the Beverly hills diet Mazel, puts food into four groups Carbohydrates, proteins, fruits, and fats.
Back to top
The Beverly hills diet is based around the theory that the order in which foods are consumed are the key to losing weight. The four food groups are Carbohydrates, proteins, fruits, and fats. There are certain rules that need to be followed to make sure the Beverly hills diet is successful:
Fruit must be eaten alone, and it must be the first thing in a day you eat. For correct digestion, each type of fruit must be eaten with at least a hours gap. For example if a pear is eaten a whole hour must pass before you eat an apple. Food from any other-food group should not be eaten in between each category, if you eat something from another group no more of the previous category can be eaten until the following day
On Mazels Beverly hills diet, carbohydrates can not be consumed with any protein foods, but fat can be eaten with either of the two categories.
Milk is classed as a protein for categorization reasons, because of this milk can be drank with protein but not carbohydrates.
The order of food eaten is the most important, fruit first, then carbohydrates, then protein. They should not be eaten together, and a gap of two hours minimum between food groups is required.
On the Beverky Hills Diet, there is no going back, so if you have eaten protein you can not eat carbohydratess until the following day.
No artificial sweeteners or carbonated drinks such as soda
Milk is limited on the Beverly hills diet because it is a protein and can only be consumed whilst eating from that group.
Alcohol is allowed on the Beverly Hills Diet, but dependant on the drink it must be consumed in the right-food group. For example, wine is classed as fruit and most alcoholic drinks beer, vodka and rum is put into the carbohydrate catoragy. The only exception is Champayne, Mazel classes this a neutral and can be drank any time with any thing.
There is no limit on most foods on how much you can eat, but the Beverly Hills Diet is extremely restrictive and to get results you must eat the foods in the order listed. You cannot go back to another category or make any substitutions.
Using these above guidelines Mazel wrote her 35 day Beverly Hills Diet plan, in the book it tells you what foods are allowed and in which order they are to be eaten. Mazels first book was written in the eighties since then she has published updated versions of the Beverly Hills Diet.
The Beverly Hills Diet boasts that in the first 35 days you can reduce your weight by up to 25lb, on average 15-20lb will be lost. Mazel the creator of the Beverly Hills diet claims you can still eat favourite foods such as cheesecake and burger as long as they are eaten at the right times. This is not meant as a short-term diet, it is meant to become a lifestyle change that will need to be stuck to even after the first 35 days are complete.
Back to top
The Beverly Hill dieters can lose up to 25lb in the first 35 days and there are many health benefits to losing weight if done by healthy eating. Some of these benefits include:
decreased risk of Type II diabetes, cardiovascular disease, hypertension, and other obesity related diseases and conditions.
Other benefits of the Beverly Hills Diet include:
Eating a wide variety of foods including plenty of fruit and vegetables
The Beverly hills diet excludes pre-prepared foods, foods containing artificial sweeteners and flavors.
Consuming a diet filled with fresh foods are healthier and tend to contain more vitamins, minerals and less sodium.
NO. Before any body starts a diet you should consult your doctor and make sure it is suitable for your personal needs. The Beverly Hills diet is not for everyone and people with the following conditions should not attempt it:
people suffering from a serious illness or chronic disease
Irritable Bowel Syndrome (IBS) suffers
Due to the nature of the Beverly Hills diet it can become quite hard to ensure you are consuming the right calories combined with enough vitamins and minerals. If you are considering this diet, it could be beneficial to speak to your doctor as they may suggest a supplement to take along side the diet. The diet requires you to eat a large amount of fruits and to cut down on other-food groups, this can cause stomach upsets and diarrhea. A healthy balanced diet is needed to stay healthy and keep muscle mass, supplements can not replace healthy eating.
Back to top
The Beverly Hills diet has not had any significant scholarly studies carried out to support the claims made by Mazel. There is quite a lot of doubt amongst health professionals on the effectiveness of the Beverly hills diet. In one Journel published by American Medical Association in 1981 the said "the latest, and perhaps worst, entry in the diet-fad derby", the article went on to point out other worrying factors. They were concerned the Beverly Hills Diet can cause serious Diahorrea, dangerously low blood pressure and loss in muscle mass. Despite the fact, that the Beverly Hills Diet has been updated in recent years and is slightly more relaxed experts are still unsure.
Back to top